Stephany Herzog
As ISZL celebrates Diversity, Equity and Inclusion Week, our Head of Student Support Services Stephany Herzog looks to the future
During ISZL's inaugural Diversity, Equity, and Inclusion (DEI) week, we thought it would be a great time to share some updates with the wider community.
To highlight DEI week, we hosted a Parent Coffee Morning where parents had an opportunity to ask questions and discuss ideas around DEI with each other and the counselling team. We hope to offer another DEI Coffee Morning before the end of the year to provide parents with a chance to engage in further dialogue. In Middle School, students have had the opportunity to explore different identities through their morning bulletin, and the libraries have set up DEI displays to show a range of available topics.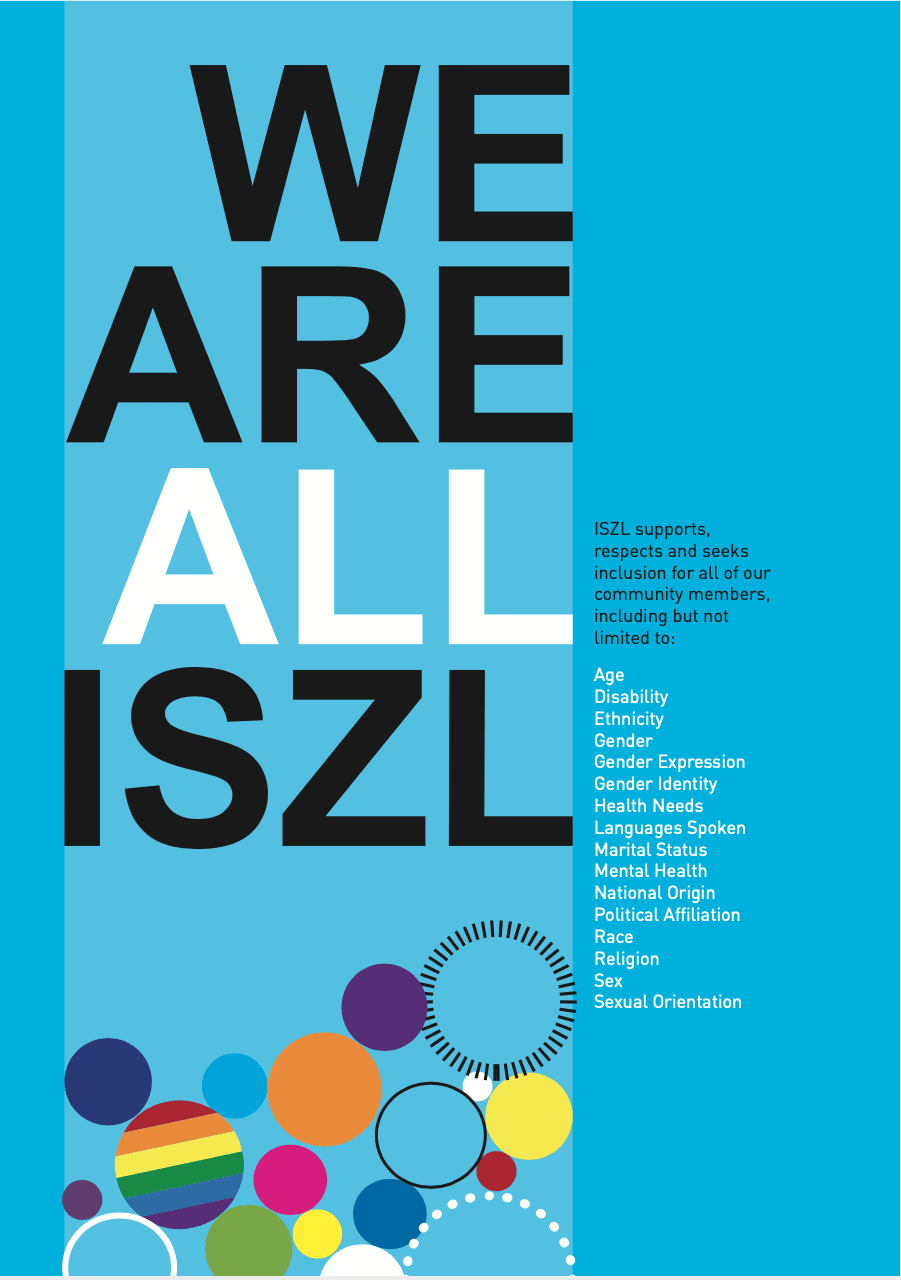 The school has also shared resources around DEI that teachers could integrate into their teaching. At ISZL, we hope to promote international-mindedness and support our students in becoming global citizens. One way to do this is to "usualise" the diversity we see in the world through representation. We have asked teachers to look at their classroom environment and classroom libraries and think "Is the world represented? Can my students find themselves in the materials we use? Do we provide opportunities for students to explore different identities?
In addition to DEI week, you might recall that in November we sent out a request to the whole community asking for stories, experiences and thoughts around Diversity, Equity and Inclusion. We received over 900 stories and thoughts from students, parents, and staff members through surveys and conversations. The DEI Coordinators then spent time sorting through each story and moving them into a variety of themes and categories to look for patterns. We were able to find areas that we are excelling in as well as areas that we need to explore further. What came from this in-depth and enlightening task was 50 goals and starting points to continue the conversations around DEI. Moving forward, we will look to have a strategic focus each year, as this will allow us to dig deep and impact lasting change. However, this doesn't mean that we will constantly be looking to move forward in all areas of DEI. We spent 2 years with a focus on LGBT+ from 2019 to 2021, and will continue to as we add in other DEI foci such as race and privilege. We will share more as we move forward.
As ISZL continues on our journey, we hope that you continue to partner with us to help all members of the ISZL community to feel included.
#WeAreAllISZL