ISZL's IT Team
With many classes meeting on Google Hangouts during At-Home Learning, the International School of Zug and Luzern (ISZL) wants to share these guidelines for using the platform: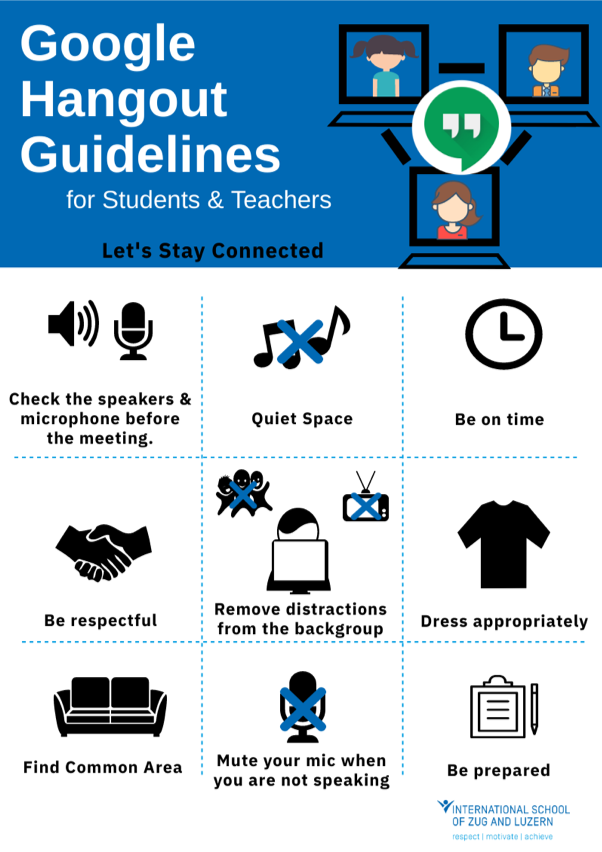 During this time of at-home learning, video must be switched on during live (synchronous) class lessons. Please remember that this allows all students and teachers in the class to see your child and the space behind them - including, on occasion, parents who may not realise they are on camera.
Please take the time to think about the set up in your home and be aware that images and sounds around your child's workspace may be seen and heard by the class during their lessons.
CLP
Educational Technology
Technology